We're building an open source city for the future. Join us.
Spectra is where physical placemakers and digital worldbuilders come together to build this century's most ambitious urban projects. Spectra's toolkit and design process can support projects from single sites, to infill developments, up to a city of 1M+ people.
The community undertakes projects that become part of a CC0 repository available to everyone, everywhere. The repository is accessible in two formats: as a downloadable asset pack of city parts and as an immersive virtual experience we call the Source City.
Spectra is a city for the future that lives across places and realities, linking existent and emergent urban spaces. 
Spectra on The Ground
Spectra projects that exist in real life, on the ground: from pop-up events and interventions, to infill development projects, to large-scale urban development projects.
The Cross-Platform City
The cross-platform city is the virtual footprint of Spectra assets and Spectra-inspired spaces that exist across many platforms and places, enabled by our open toolkit and community activity.
The Source City
Spectra's source city is a platform and repository of community contributions that meet the standards of Spectra maintainers.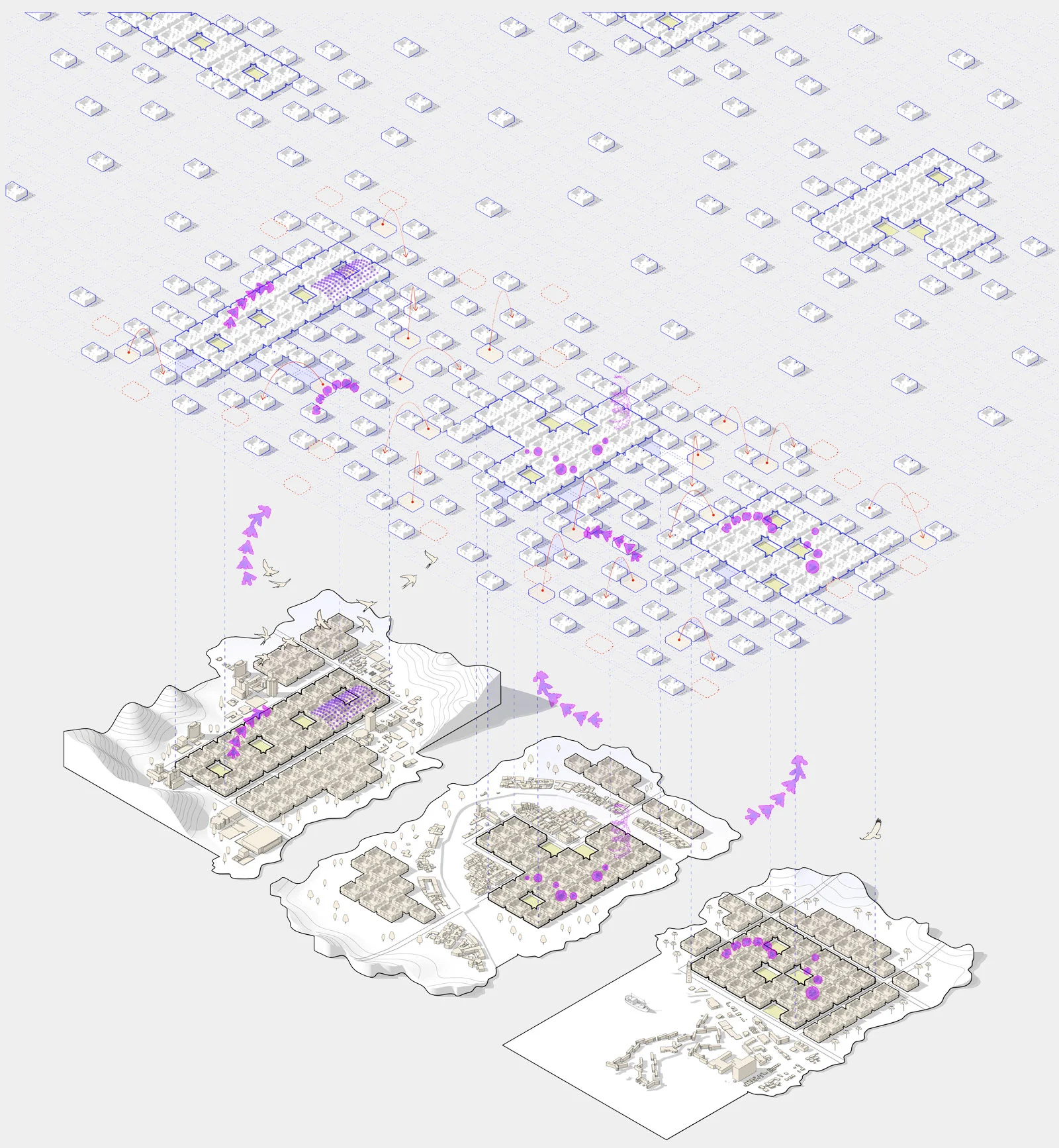 Citymaking activity at Spectra is organized around medium and long-term projects of various topics, timelines, skills, and interests. City modders can join an ongoing project or propose something new.
Spectra Blocks are community generated social groups organized around common interests such as location, occupation, or hobbies.
They each control a virtual city block, and are empowered to make collective decisions about their space, including linking and collaborating with other blocks or even building a project in real life.
The City That
Builds Cities
The Spectra community is building a city for the future: a mixed-reality metropolis to help us imagine future urban spaces we actually want to live in, and to practice tackling the toughest environmental, technological, and civic challenges we'll face this century.
Join a growing community of virtual citymakers